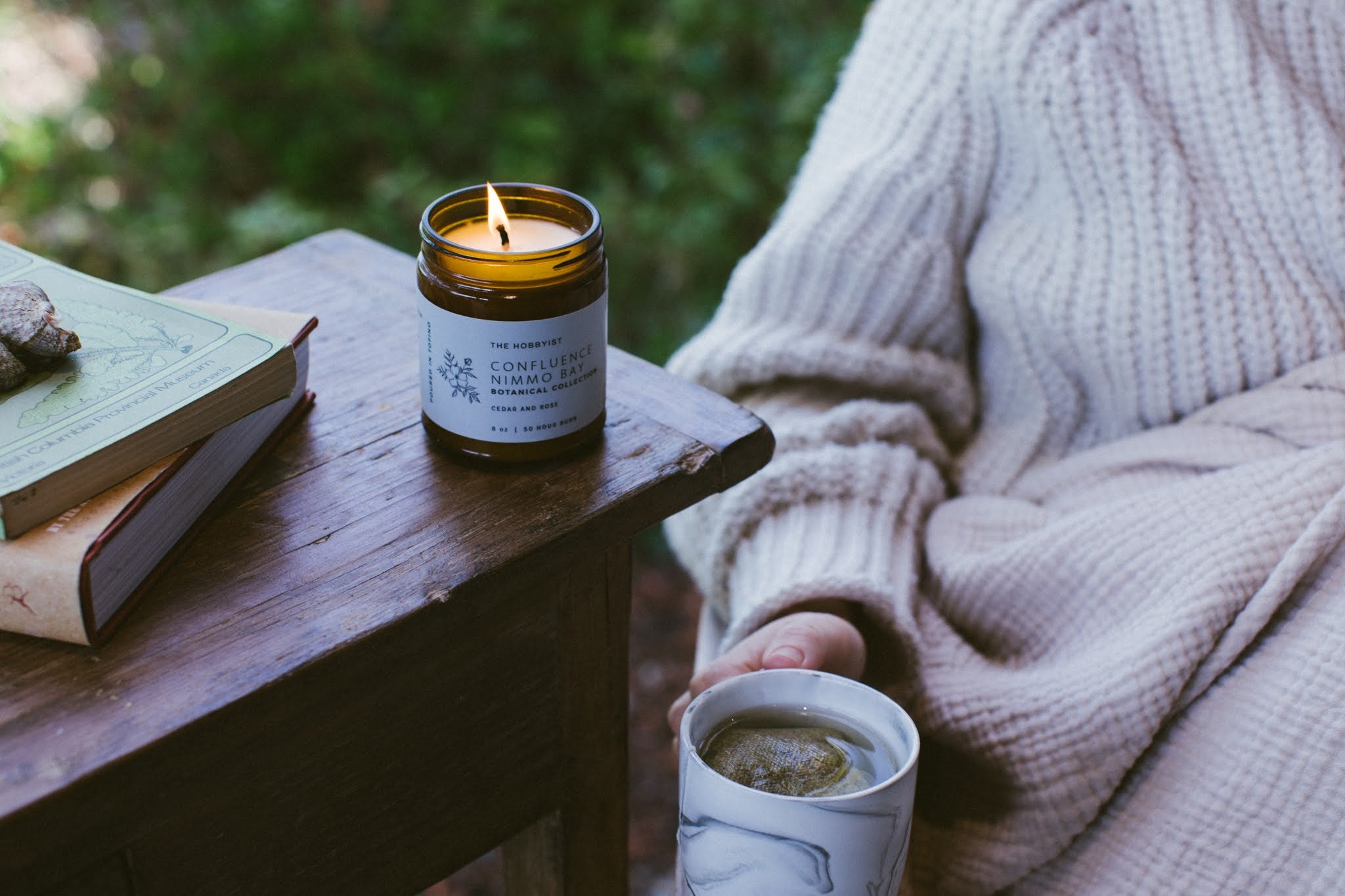 Meet the Maker: The Hobbyist
The Hobbyist products transport you straight to the east coast shorelines. We teamed up with Tamara Neale, founder and creative behind The Hobbyist, to craft a Nimmo Bay signature scent candle. This cedar and rose mix, evokes memories of your time at the resort, and is a comforting scent to many. Read on to learn about this small family business and how they craft ecofriendly, inspired, and practical home and body goods for your everyday life.
Can you provide a short introduction to The Hobbyist and your home and body products?
The Hobbyist is a family-run business nestled in the heart of Tofino, a little surf town on Vancouver Island. We believe 'it's what's inside that counts' - For Jade, Dave and I that means using non-toxic ingredients, wild botanicals that are ethically harvested, and prioritizing plant powered goods that are environmentally friendly and ocean safe.
Our home and body goods are inspired by Tofino's coastal shoreline, its peoples and the ancient old growth forests surrounding it.
Sharing this through our handcrafted goods is an honor that as a family, we cherish.
How did the journey to starting The Hobbyist unfold?
A few years ago, during the winter season, a dear friend introduced me to the art of soap-making, and I was instantly captivated. I delved into it with fervor, creating soaps in my kitchen as a way to channel my energy during those rainy days.
Who is the team behind The Hobbyist?
I'm the sole maker and big dreamer behind it all. But I am not alone on this wild ride - my partner David is the head chef of our household and the most reliable volunteer delivery driver I could ask for. And when our 9-year-old daughter Jade finishes school, she joins in on the fun, helping to stamp soaps and offering a welcome distraction with her infectious laughter and terrible (but hilarious) jokes. Together, we are the family behind The Hobbyist.
What is the leading intention and inspiration behind the goods you create?
Our intention is to create products that are not only good for the body but also good for the earth. We want to help others welcome the wilderness into their homes and daily routines.
What is your process for creating new scents or products?
Our process for creating new scents and products is rooted in our surroundings. We start by exploring the natural world around us and identifying the plants and botanicals that are thriving and that translate well into our lines of botanical goods. Then we test, test, test until we find what works.
I also love practical, functional goods that make a real difference in people's busy lives. As a mom, wife, aunt, sister, daughter, granddaughter, and businesswoman, I understand the importance of efficiency while caring deeply about the environment. We strive to create plant-powered, earth-friendly products that make a positive impact on the planet. I am driven by my love for practicality and the planet.
How do you choose what botanicals to use? What is the method for creating and choosing plants/ingredients?
I love coastal inspired blends of essential oils so anything forest focused is a go-to for me.  When choosing botanicals my first thought is - is this sustainable and how does this impact the natural environment?
Ensuring we are working with suppliers who share our commitment to ethically sourcing their goods is a must for us.
We draw a lot inspiration from what's growing based on the season we are in as well. Foraging as a family is a favorite weekend activity!
How does your surrounding environment / home influence your brand and products?
We are incredibly fortunate to be surrounded by the wildness of the pacific ocean, old growth forests, and towering mountains - we work these elements into our all handcrafted home and body goods. It's where we play, work and where Dave and I choose to raise our daughter so it inevitably comes through in our mindfully made products.
Tell us how you embody the principles of sustainability?
I often use the term mindfully made when conveying the Hobbyist to others. Being mindful to us means being intentional and thoughtful in our choices, actions, and behaviors. When we apply this mindset to how we interact with the environment and ourselves, it leads to making decisions that are aligned with the principles of sustainability, ethics, and responsibility.
We make intentional decisions every day that will positively impact our environment and share this hard work with others. Shopping small and buying local makes a BIG difference.
These are a few of the green initiatives we work with and one we founded:
This innovative green initiative involves collecting citrus peels from The Wickaninnish Inn, Wolf in the Fog, and the organic grocery store - Gaia Grocery.
Instead of letting these citrus peels go to waste in landfills, the Citrus Circle collects them and runs them through an essential oil still to extract hydrosol and pure essential oils. This aquatic by-product and the precious oils are then used in a variety of eco-friendly products, including botanical bubble bath, plant-powered hand and body wash, and botanical cold process soap making, among others.
The Hobbyist is proud to be the founder of the Citrus Circle and is passionate about reducing food waste and promoting sustainability in the community. With a strong commitment to the environment, Citrus Circle aims to minimize waste, while also supporting local businesses in making greener choices.
The mission with the Citrus Circle is to make a positive impact on the environment and promote a circular economy. Together, we can reduce food waste, and contribute to a greener, more sustainable future.
The Hobbyist is proud to be a Tribal Parks Ally, marking a significant milestone in our journey to strengthen our connection with the land and communities, and express our deep appreciation for operating our humble business on Tla-o-qui-aht land.
As a Tribal Parks Ally, we are committed to using our platform to raise awareness about the Tla-o-qui-aht First Nation and their ecological conservation efforts.
We stand for positive change and growth that protects the environment, and we create products that promote earth and ocean-friendly practices. Through our position as a Tribal Parks Ally, we aim to educate visitors and residents about the rich history and roots of this land.
We eagerly anticipate learning and growing along the way. In line with our commitment, we will be adding a 1% contribution to all outgoing invoices, which will go towards the Tribal Parks program. This contribution will support the Tla-o-qui-aht Nation in their stewardship of this land, with our collective support.
We are grateful to Julian and the team for welcoming us, and we are truly honored to have the opportunity to give back 
Surf Rider has chapters all over the world with the unified mission being to protect and enjoy the world's ocean, waves and beaches, for all people, through a powerful activist network. They have just verified that the Hobbyist is an ocean friendly business.
At the core of the Hobbyist, we believe that leaving a small footprint on the earth and striving to reduce waste while promoting environmental stewardship is non-negotiable when doing business.
How does The Hobbyist inspire the wild within and connect people to place?
The beaches in Tofino have something magical about them. We have done our very best to encapsulate some of that magic in our mindfully made home and body lines for people to enjoy long after your surf sessions or sunset walks are over.
The inspiration for our lines comes from memories and experiences my family and I have created over the last 12 years in Tofino and sharing these healing experiences through our goods means the world to us. 
What is the life that you dream for your products?
When I think about the coastal candle collections that I create, and how they bring light and warmth into people's lives I begin to beam with excitement. My hope is that my goods serve as a reminder to be present in the now, and to take a moment to ground oneself from the pressures of daily life.
Lately, I have been obsessed with the Danish concept of hygge, which is all about creating a warm and inviting environment where people can come together to share simple food enjoyed over candlelight and with good conversation.
My intention is to create handcrafted goods that will help foster these kinds of healing experiences for people, where they can feel nourished, comfortable, and connected.
Can you tell us about the signature blend for the cedar and rose candle? What goes into the making of your candles?
I have this candle currently burning in my kitchen as I'm curled up on the couch crafting my responses to the questions! Needless to say, I love this candle and felt so very honored when Lauren reached out to ask me if this project was something I would be interested in working on.
More about this very special candle:
Organic Vancouver Island beeswax is a beautiful thing. It's air purifying, while also being very clean burning. This candle is crafted using coconut wax as well to ensure it's a bright burning candle and is lightly scented using a coastal blend of pure essential oils of rose and cedarwood. This candle was formulated to ensure that the aromas didn't overpower the beautiful natural aroma of warmed organic beeswax. The candle is wicked with an organic cotton wick that is lead and zinc free. I love the natural scent of cedarwood and find that it mingles really well with the sweet top notes of rose. The masculine and feminine contrast is classic in nature and works for so many noses.
Meet the Maker: Miigwan Feather Reine
Join us on an exploration of art as a form of therapy, with deep ties to the natural world and woman empowerment. These are the things that drive artist Miigwan Feather Reine to create stunning can...
Read more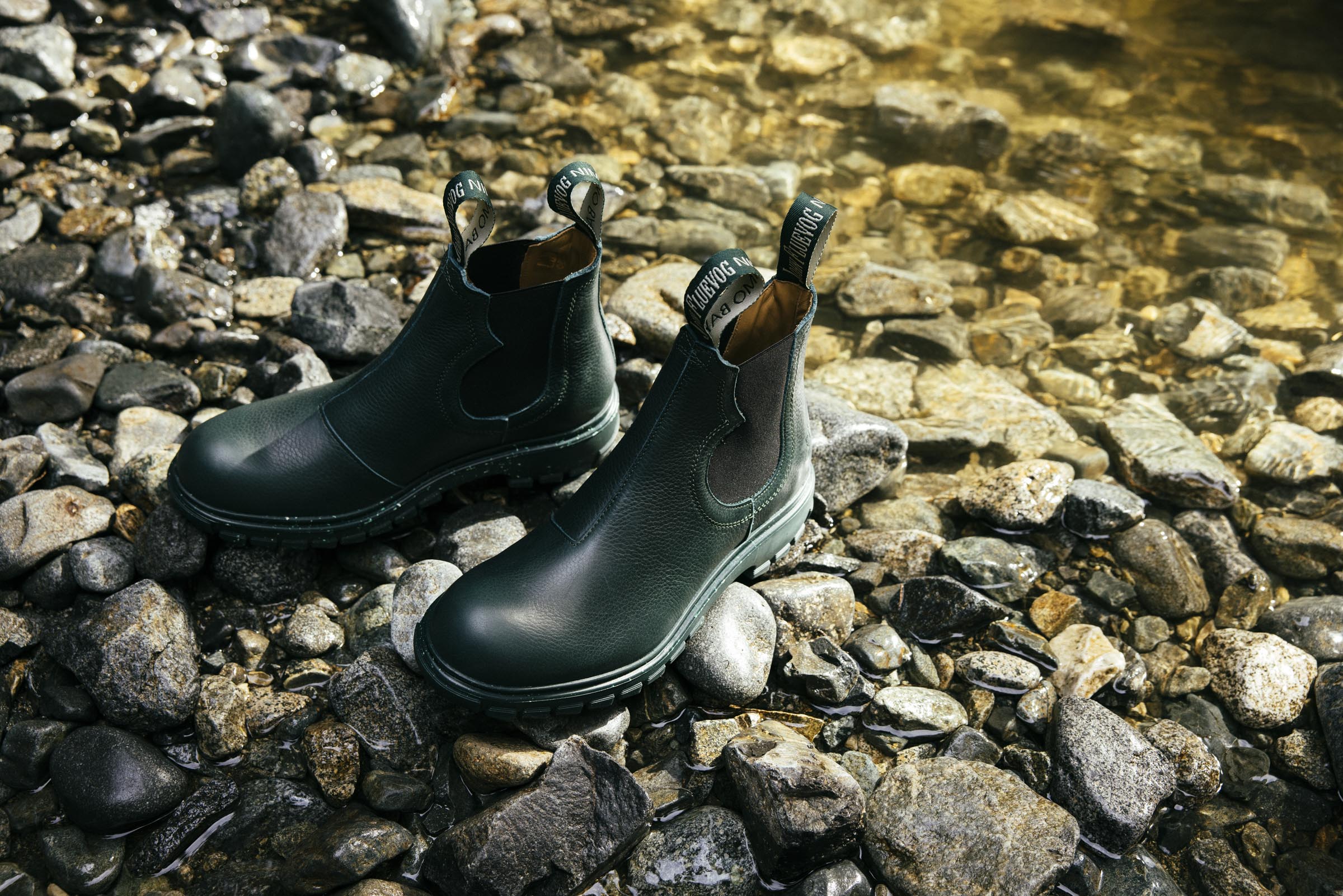 adventure
Introducing the Fluevog x Nimmo Bay Thursday Everyday Chelsea Boot! After two years of dreaming, planning, and creating, you can now purchase your very own pair of shoes from this custom collaborat...
Read more