locally made gifts created for Nimmo Bay
The Holiday Collection
Connect with the Wildness Within
Our shop tells a story of people and place. Each item is chosen with care by the team at Nimmo Bay Resort, with the intention to inspire your connection to self, to others, and to nature.
The Perfect Holiday gift
BUFFALO PLAID RECYCLED AGNELLO WOOL BLANKET
NIMMO BAY X MILLER & CO.
LIMITED EDITION Wild Fired VASES
Introducing
FLUEVOG X NIMMO BAY
Welcome
Whether you're in pursuit of adventure, wellness, or a taste to remember, you'll find the ingredients for a life well-lived here.
Our collection is filled with things to use, to keep, to gift, and to pass down to the next generation. We offer handcrafted products used in the spa, kitchen, and cabins at Nimmo Bay Resort, along with a selection of brands that are loved by our team.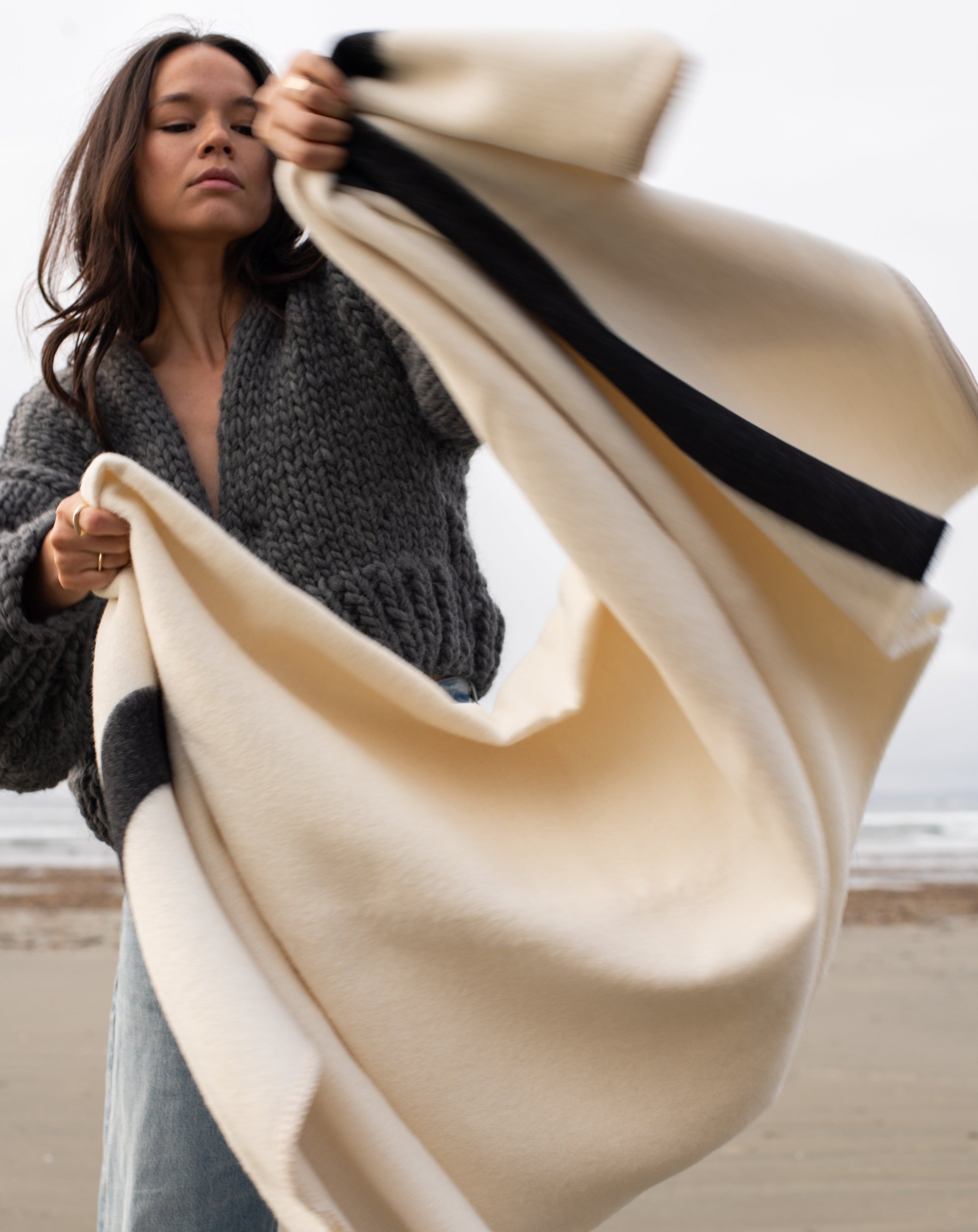 Bring Nimmo Home
Over the years our guests have shared how much they love the handmade details and local products that elevate their experience at Nimmo Bay Resort.
With Confluence, we're bringing together the comforts that make Nimmo Bay so special, and letting it flow out into the world. Our hope is to connect you to the people behind the products, and the natural world that inspires them.
Shop found at Nimmo
Meet Nimmo's partners and collaborators
Artist & Maker Profiles
Meet Diane Rudge, a fiber and textile artist based in Ucluelet, a small town on Vancouver Island. Join us on an exploration of artistic passions and climate consciousness, as she transforms wool in...
Read more